exclusive to you!
our wedding couple
it's a work in progress...
Please bear with us as we design this exclusive wedding portion of our website to be everything, YOU, our couple deserves and more!
complimentary tasting
Complimentary to-go tastings featuring my most popular flavour combinations are offered quarterly to couples booked but unsure of which flavours suit them best.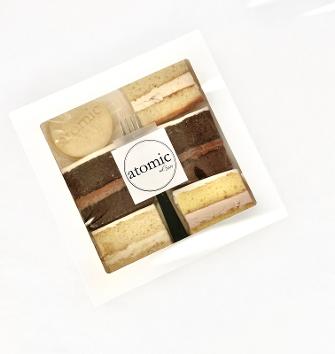 flavours
With so many flavours to choose from the combinations can be endless. I've simplified things by including my most popular flavour combinations. These 4 combinations are also nut friendly and make a great option to accommodate the majority of your guests. It's important to note every single one of my flavour options uses only the freshest ingredients and never artificial flavours.
Vanilla Cake with Strawberry Buttercream - Popular Classic



Mocha Cake with Mocha Buttercream -

Coffee

L

over

s

Lemon Cake with Raspberry Buttercream - Very Fresh & Light

Chocolate Cake with Chocolate

Buttercream -

Rich & Decadent
Cake Flavours: Vanilla, Chocolate, Vanilla/Chocolate swirl, Mocha, Red Velvet, Maple Pecan, Lemon or Vanilla Rainbow Sprinkle
Buttercream Filling Flavours: Vanilla, Chocolate, Mocha, Strawberry, Blueberry, Apricot, Lemon, Pineapple, Raspberry, Cherry, Caramel, Cookies & Cream, Chocolate Hazelnut, Cinnamon, Peanut Butter, Almond Butter or Cookie Butter
the days leading up to the BIG day!
I will reach out to you a week prior to your wedding to confirm delivery time, remind you of final payment instructions as well as arrange receiving cake florals and any rentals. I will also give my recommendation for when it is best to schedule the cake cutting into your timeline. You will also receive a copy of your cake cutting guide that can be passed along to the kitchen staff.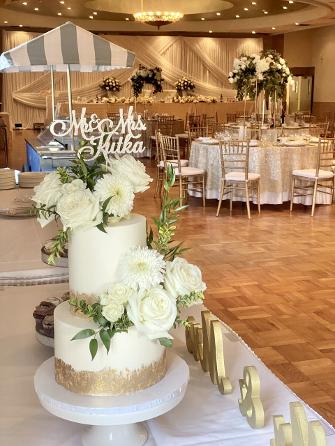 complimentary delivery & setup
All wedding orders big or small include complimentary setup and delivery within 50km of our Windsor studio. Whether you choose to use our stand(s) or prefer to use your own, as long as they are set in place we will arrange your cake and/or cupcakes accordingly.
anniversary voucher
A long-honored tradition for married couples is to freeze the top tier of the wedding cake so they can enjoy it on their first anniversary for good luck. As many couples are no longer opting for this, I offer a $50 voucher as a thank you for booking with me. It can be used towards a 5" cake or larger in a similar style the week of your one year anniversary.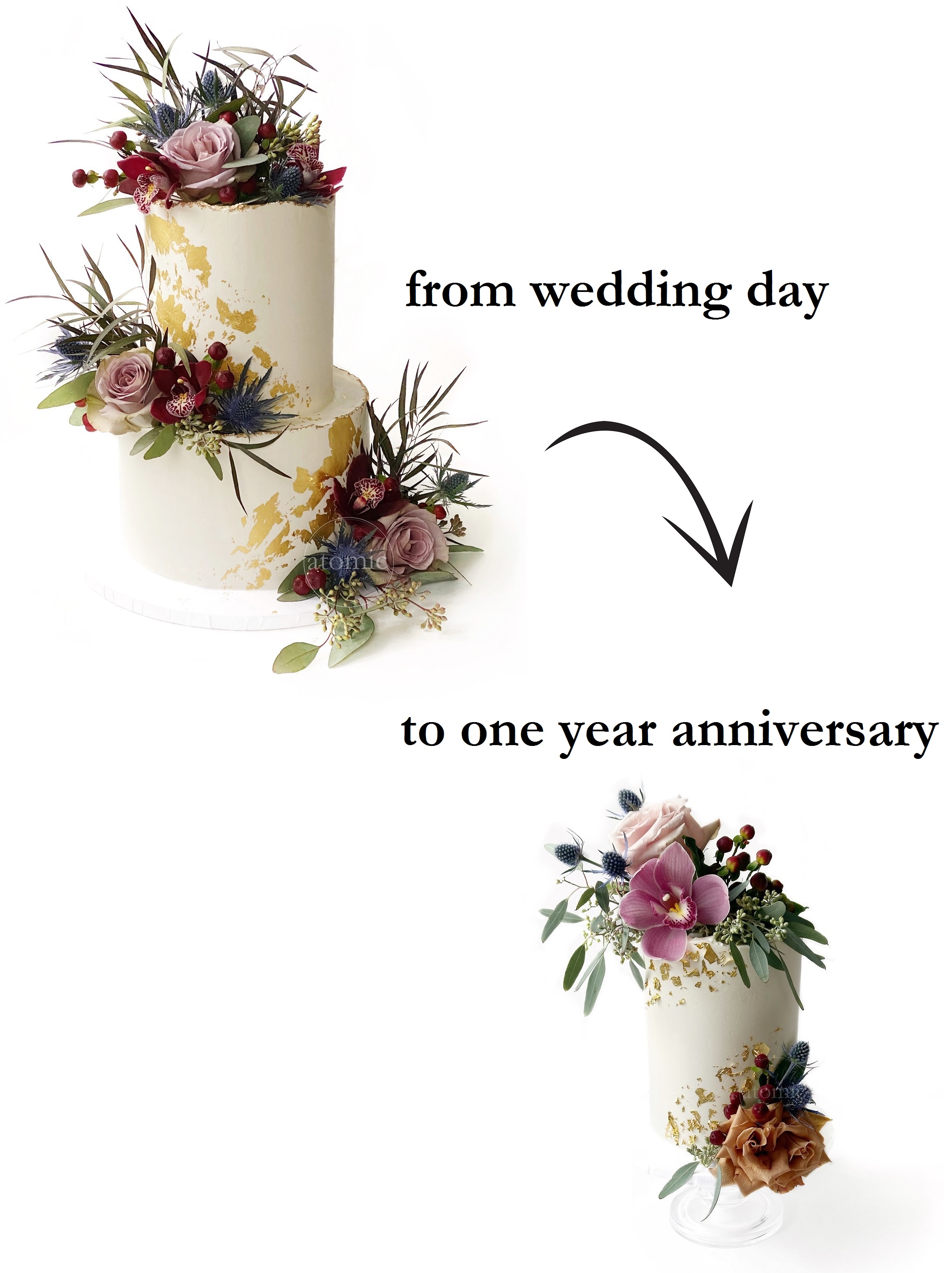 complimentary rentals
Below are our 22" tapered cake stands with coordinating cake knife and server set in either silver or gold. They are pictured with our most popular cake sizes. Complimentary rental available with security deposit and return within 3 days.
Full Size 2 Tier Serving 54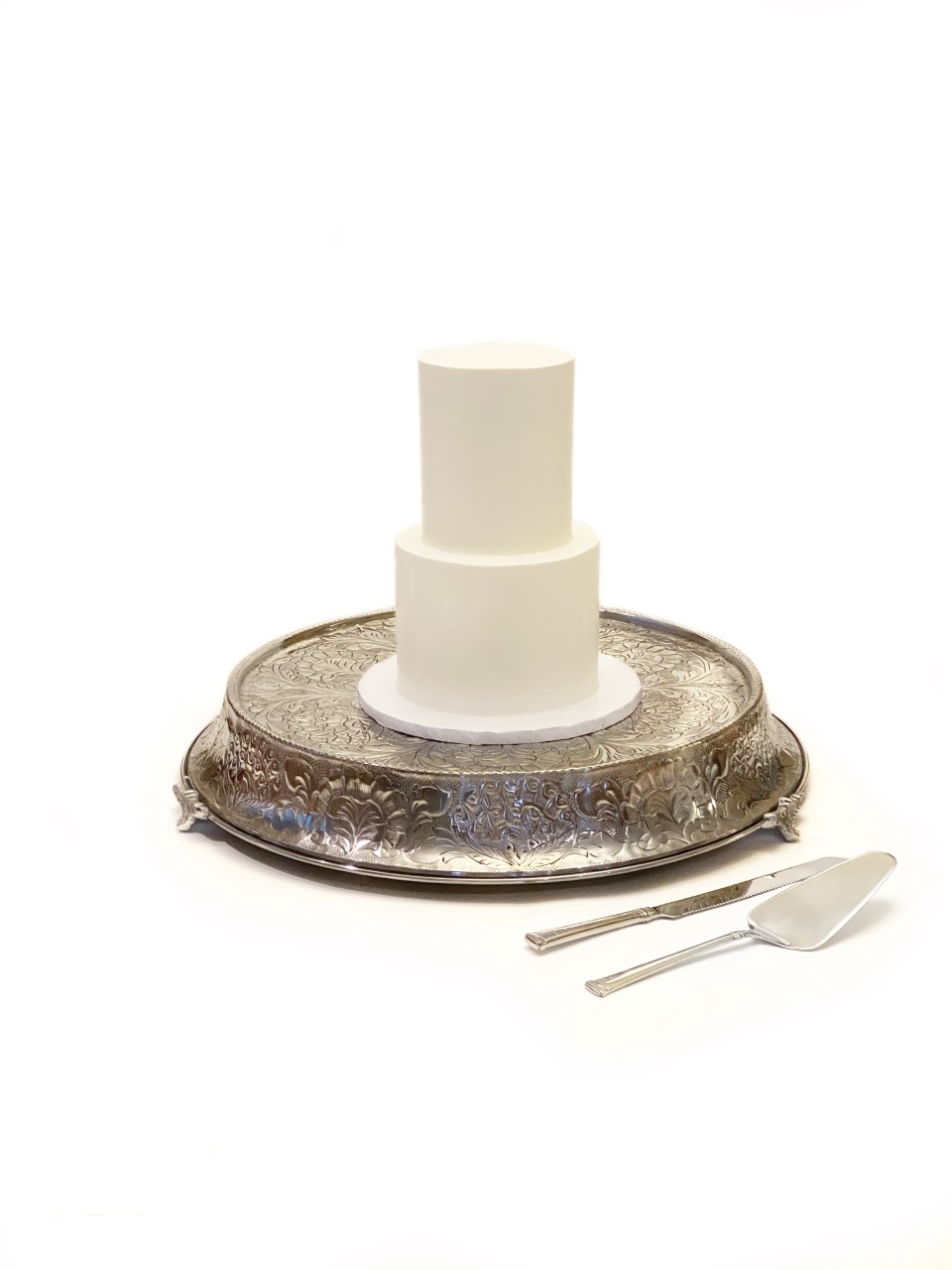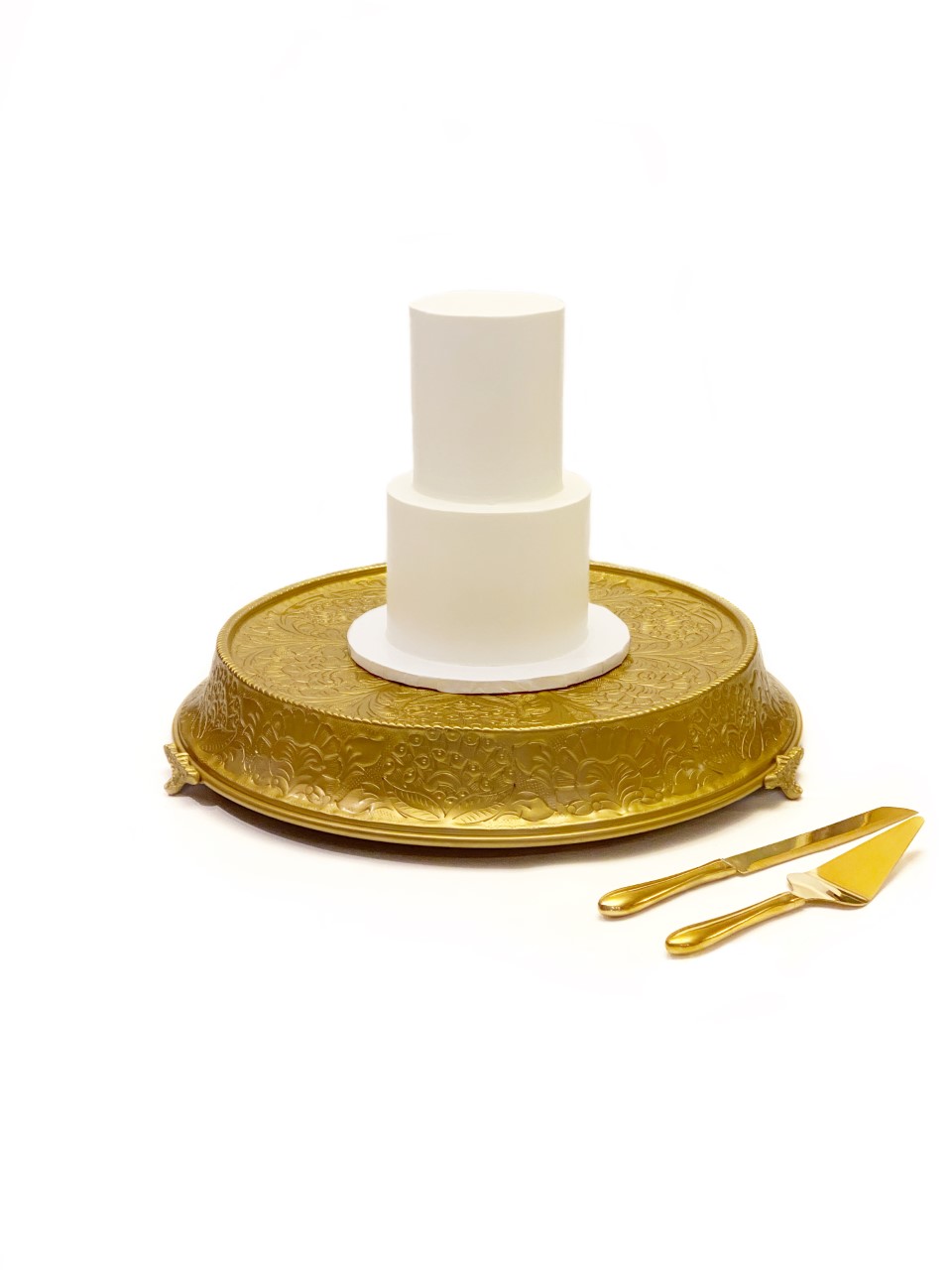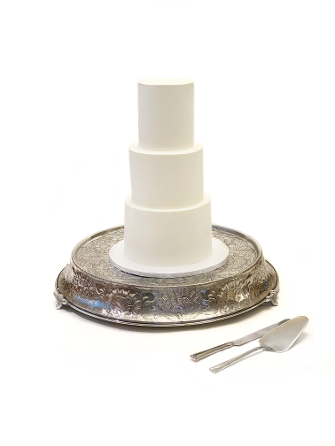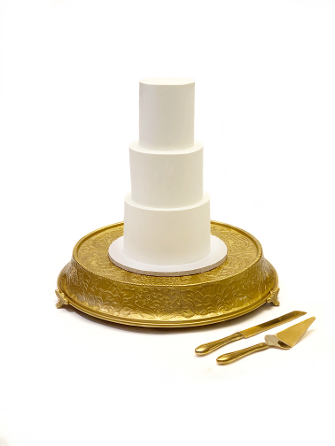 Full Size 3 Tier Serving 108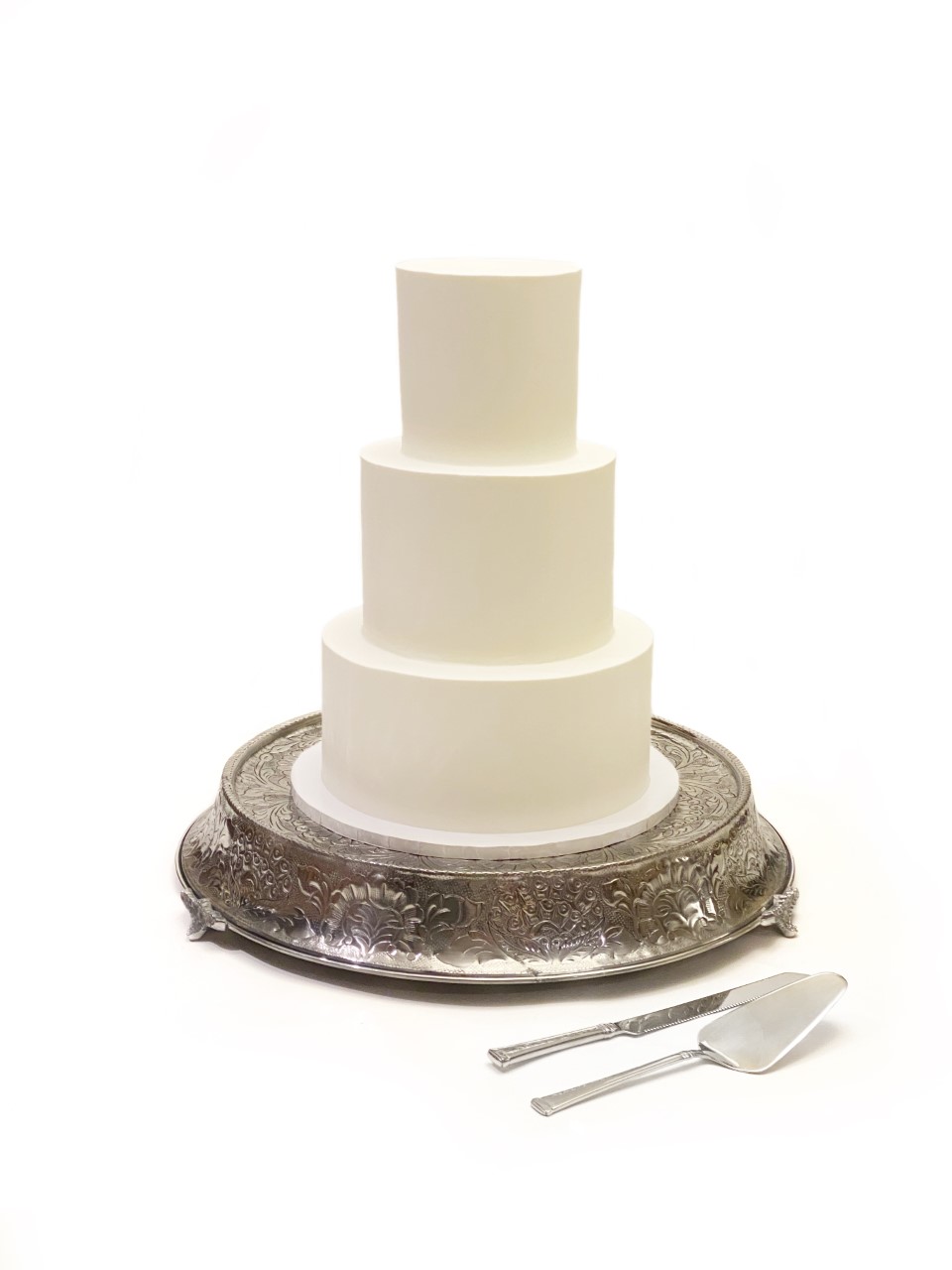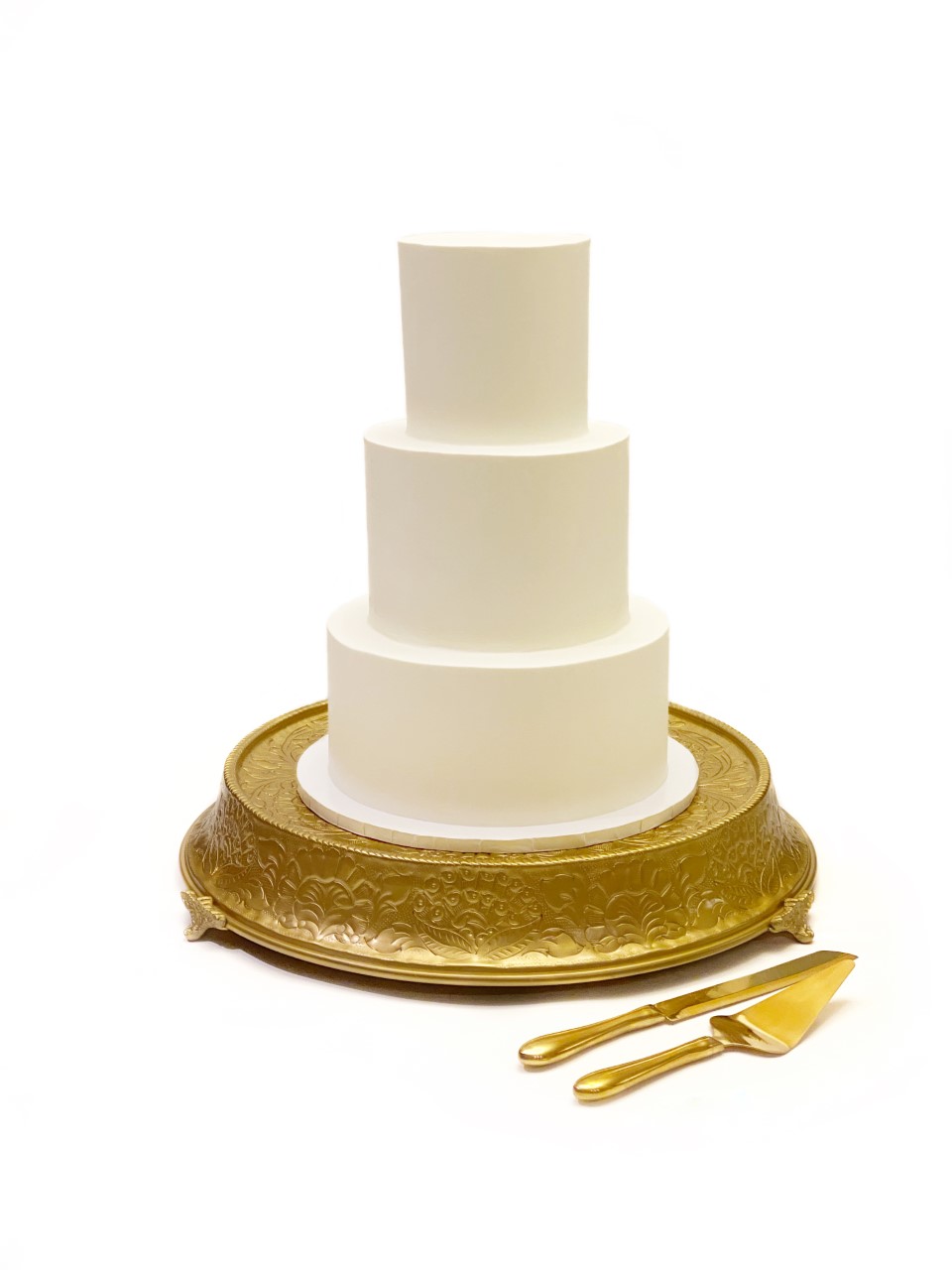 8 Tier Acrylic Cupcake Stand holding up to 150 cupcakes paired with or without tapered stand. Complimentary rental available with security deposit and return within 3 days.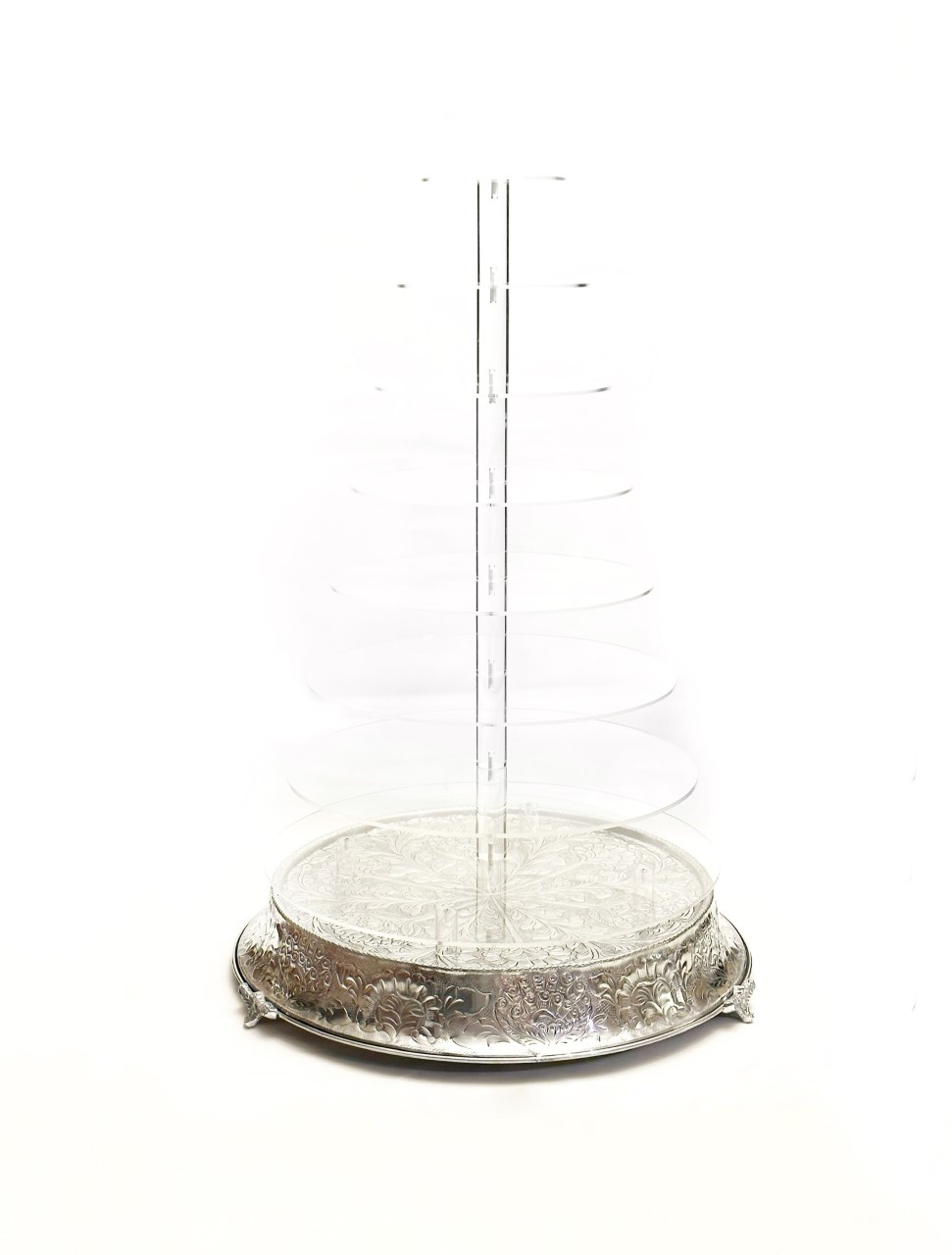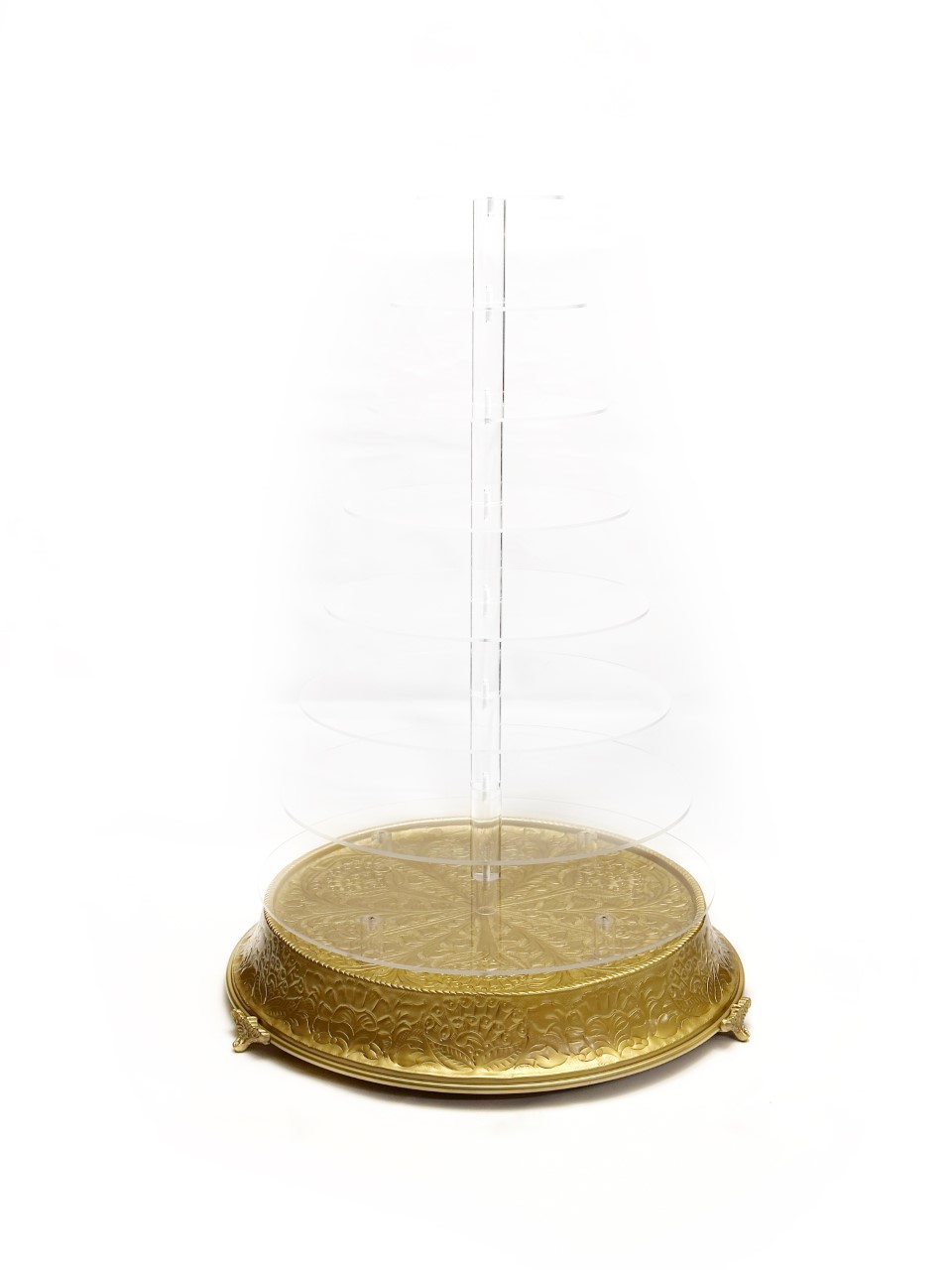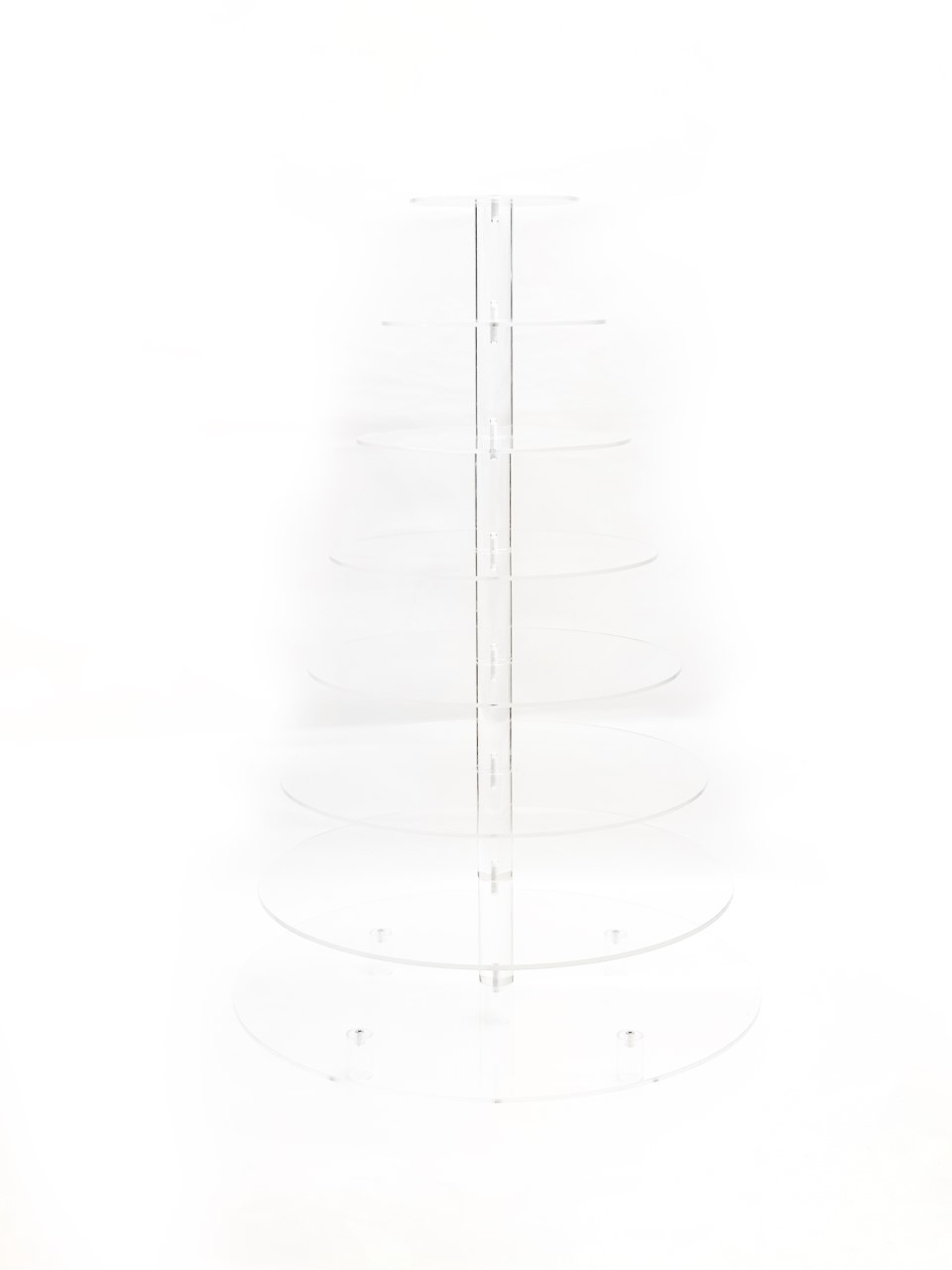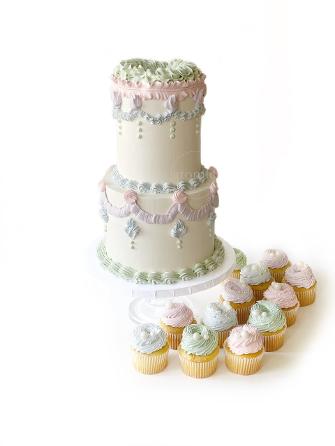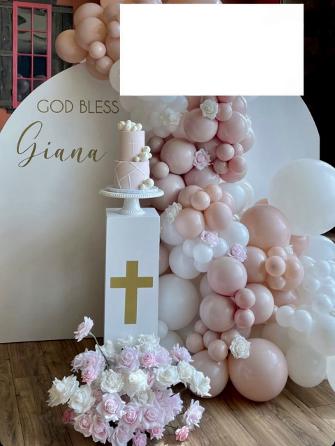 Full Size 2 Tier Serving 54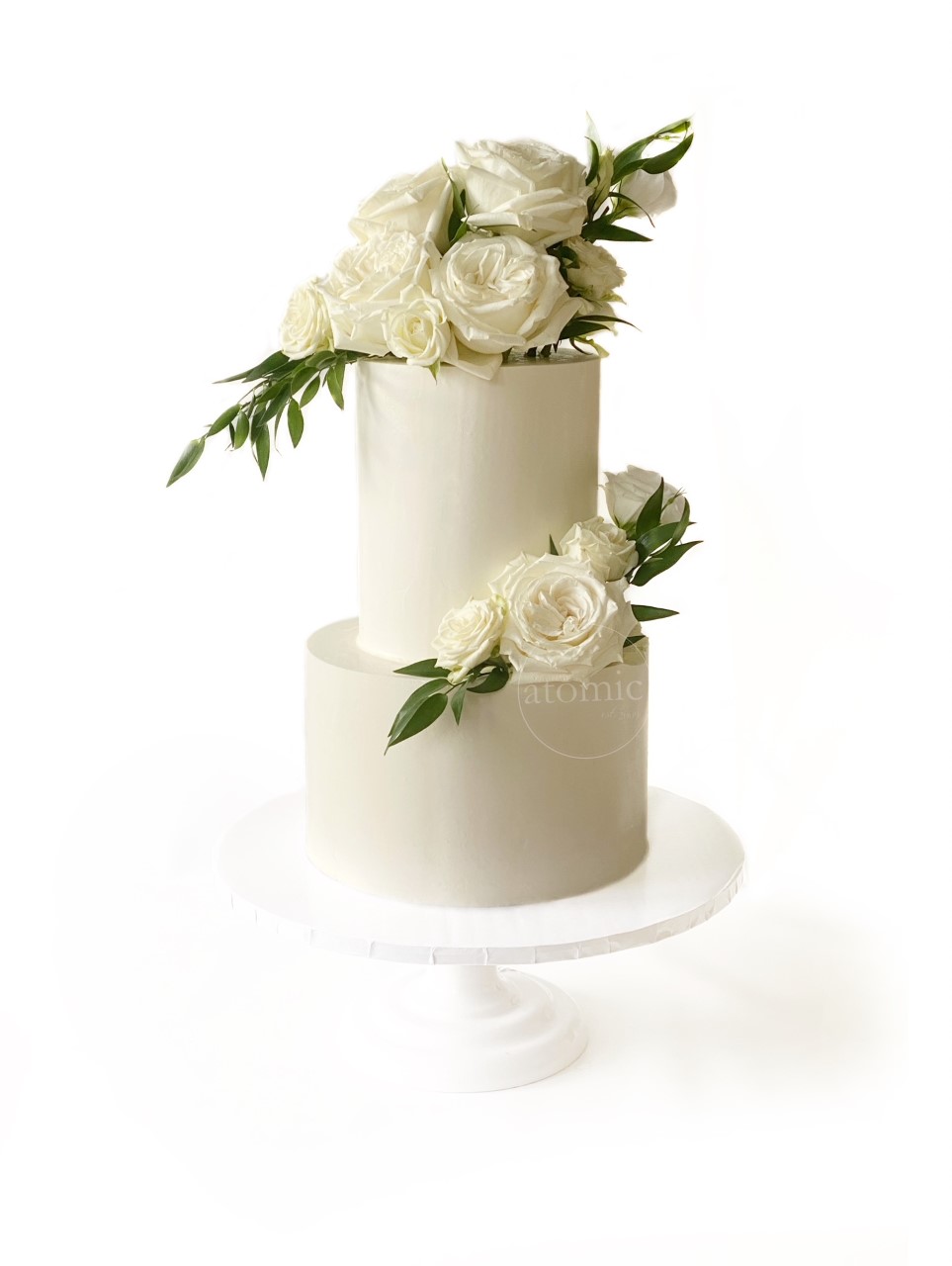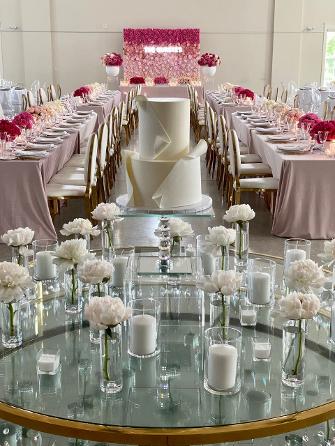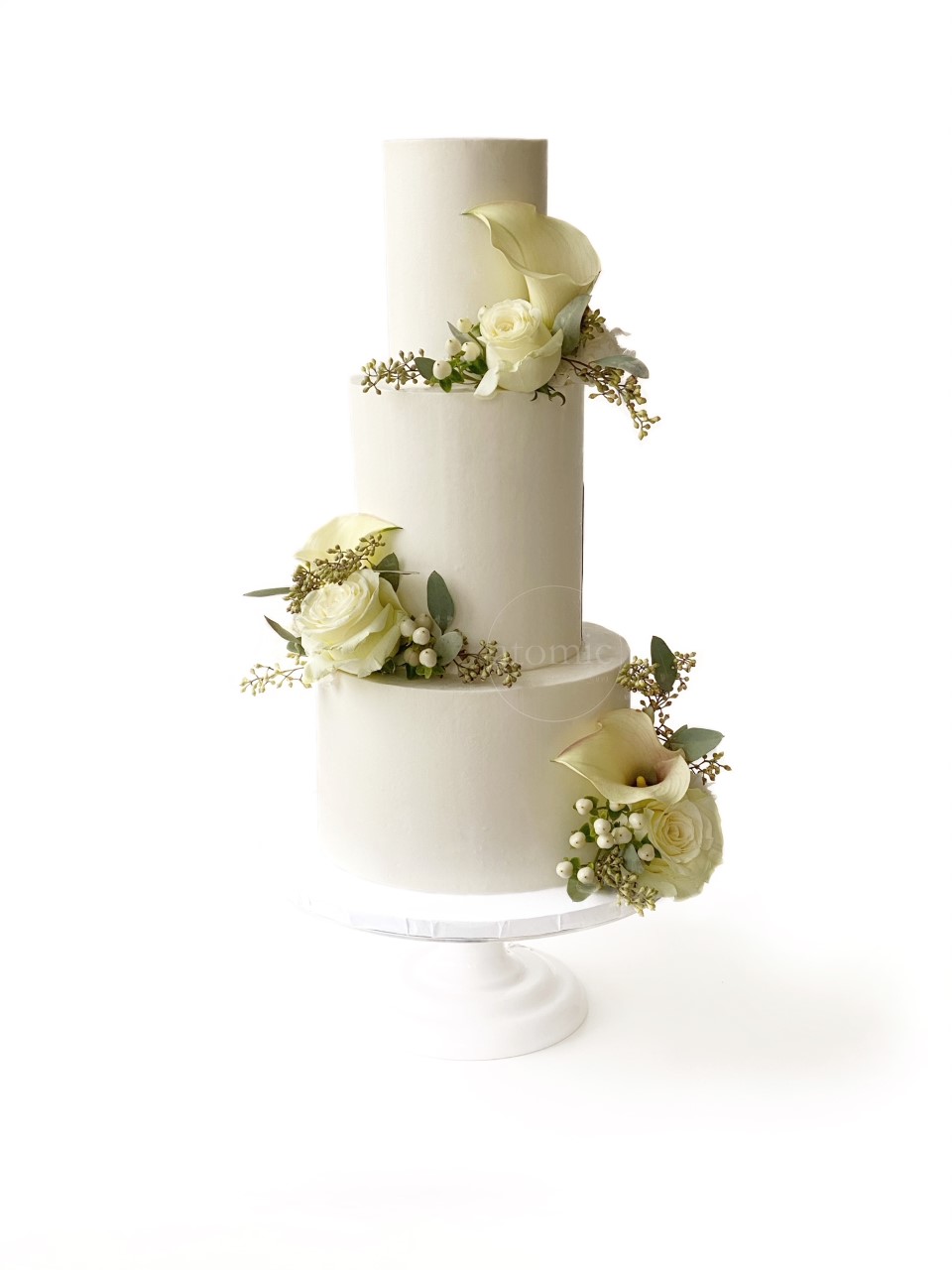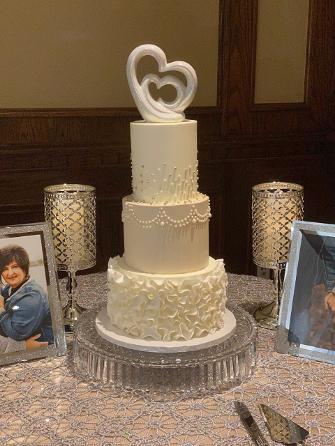 Full Size 3 Tier Serving 108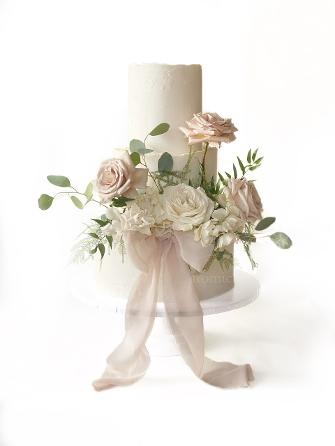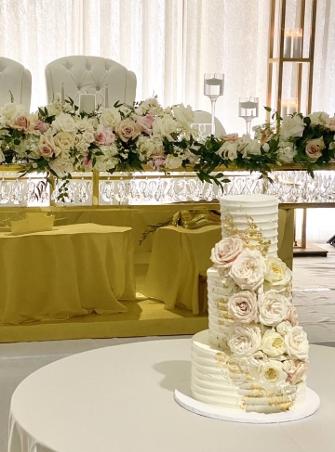 Petite 4 Tier Serving 162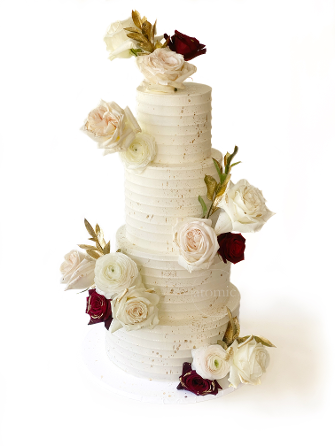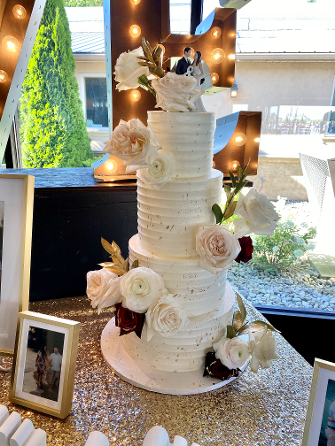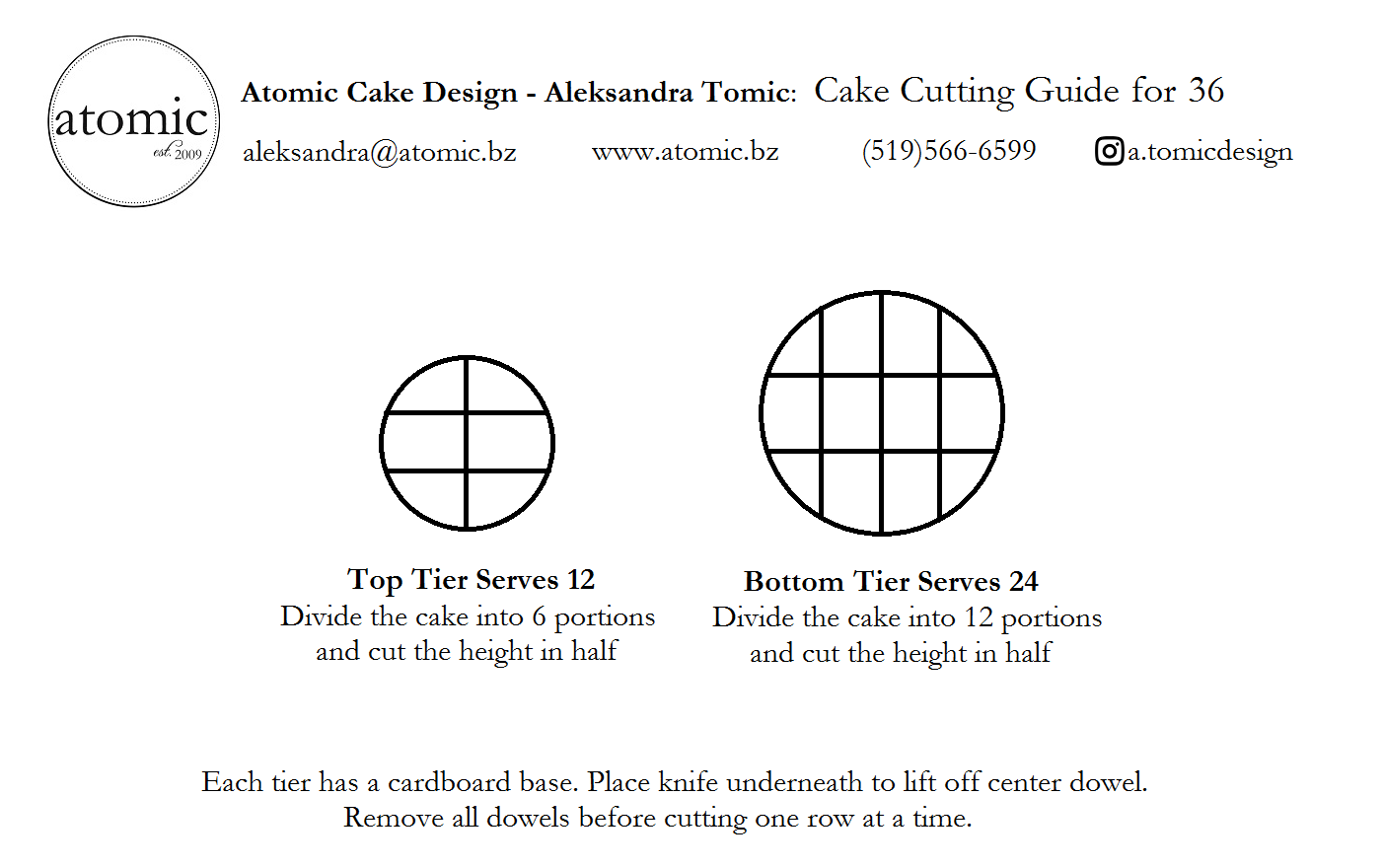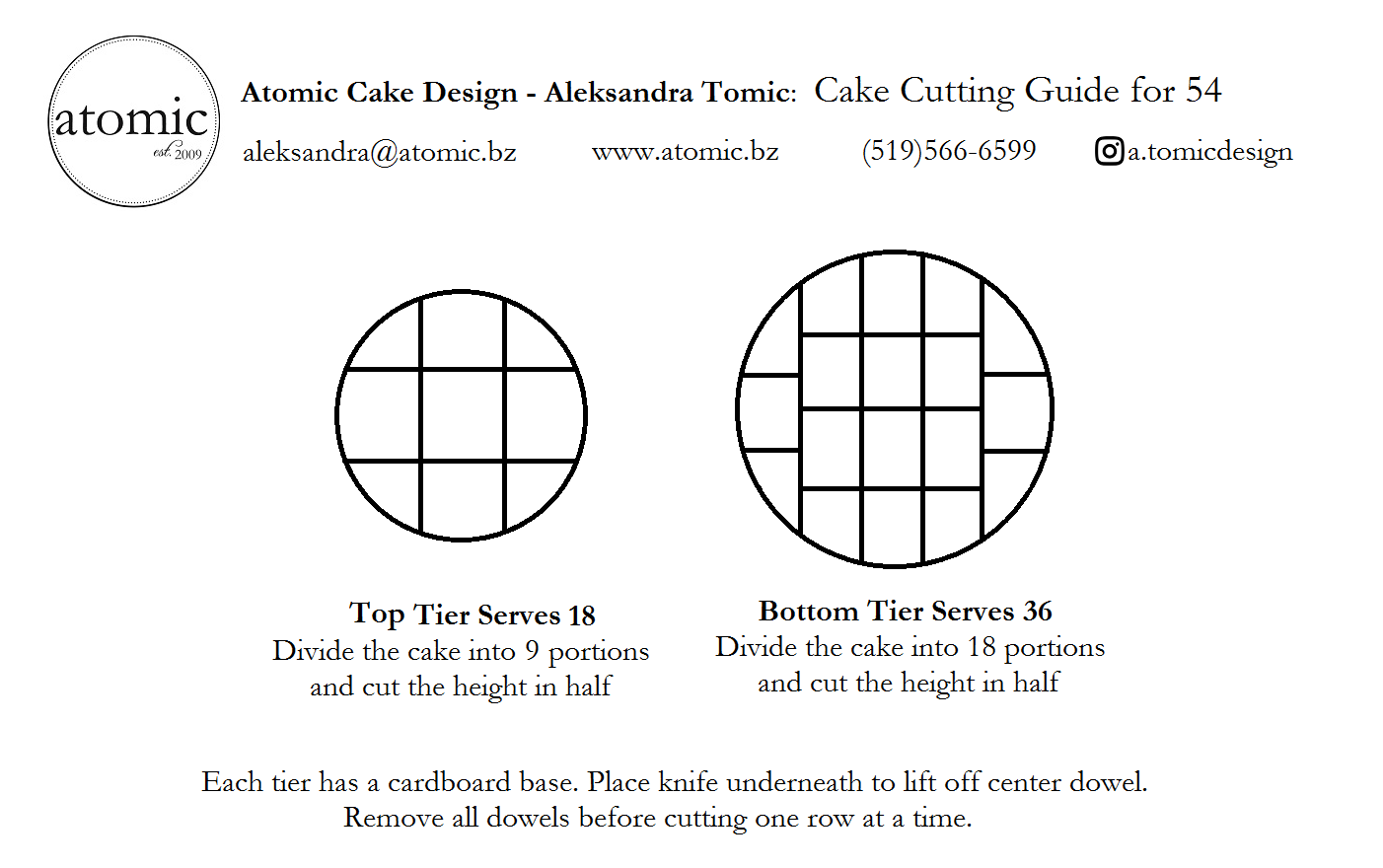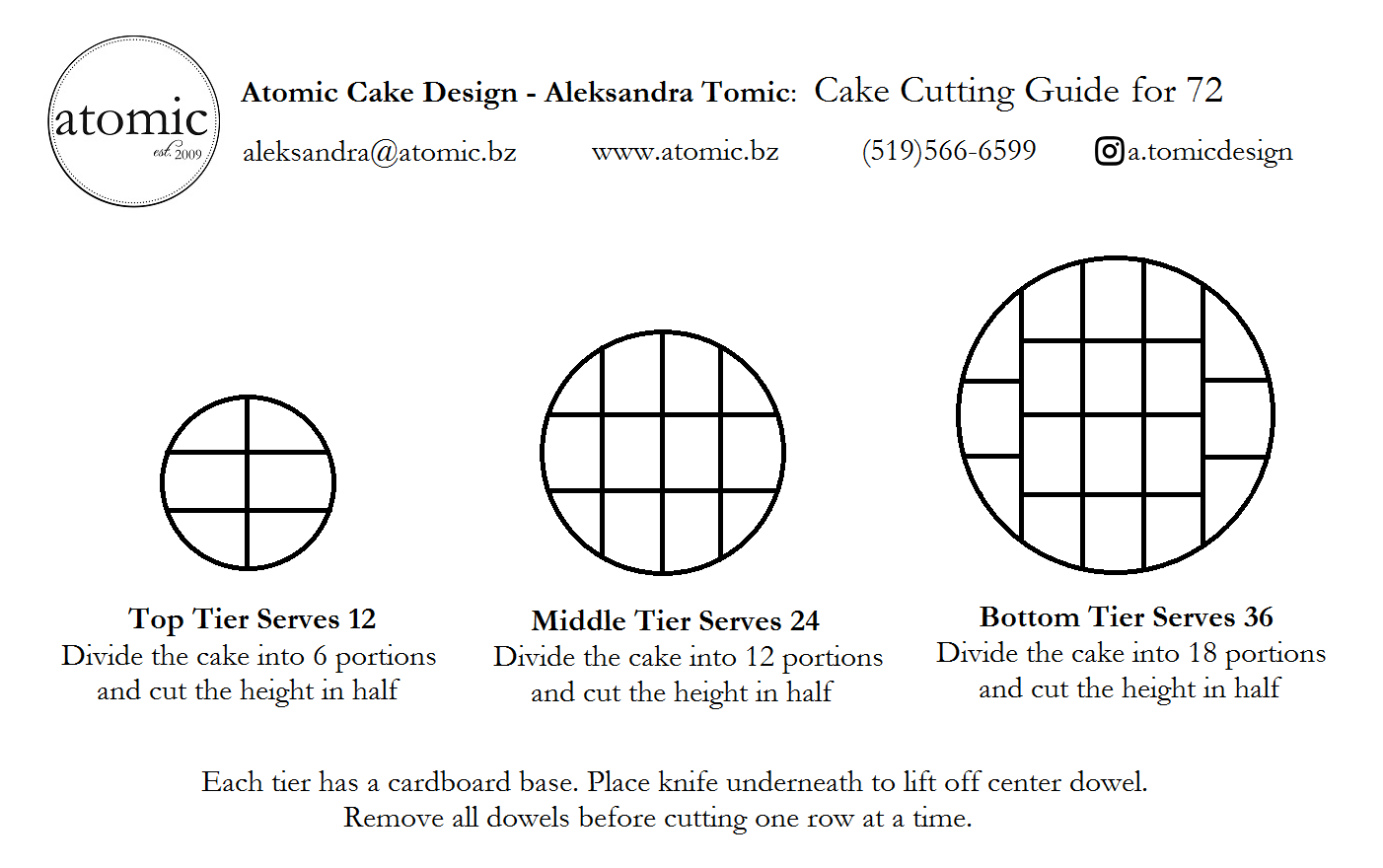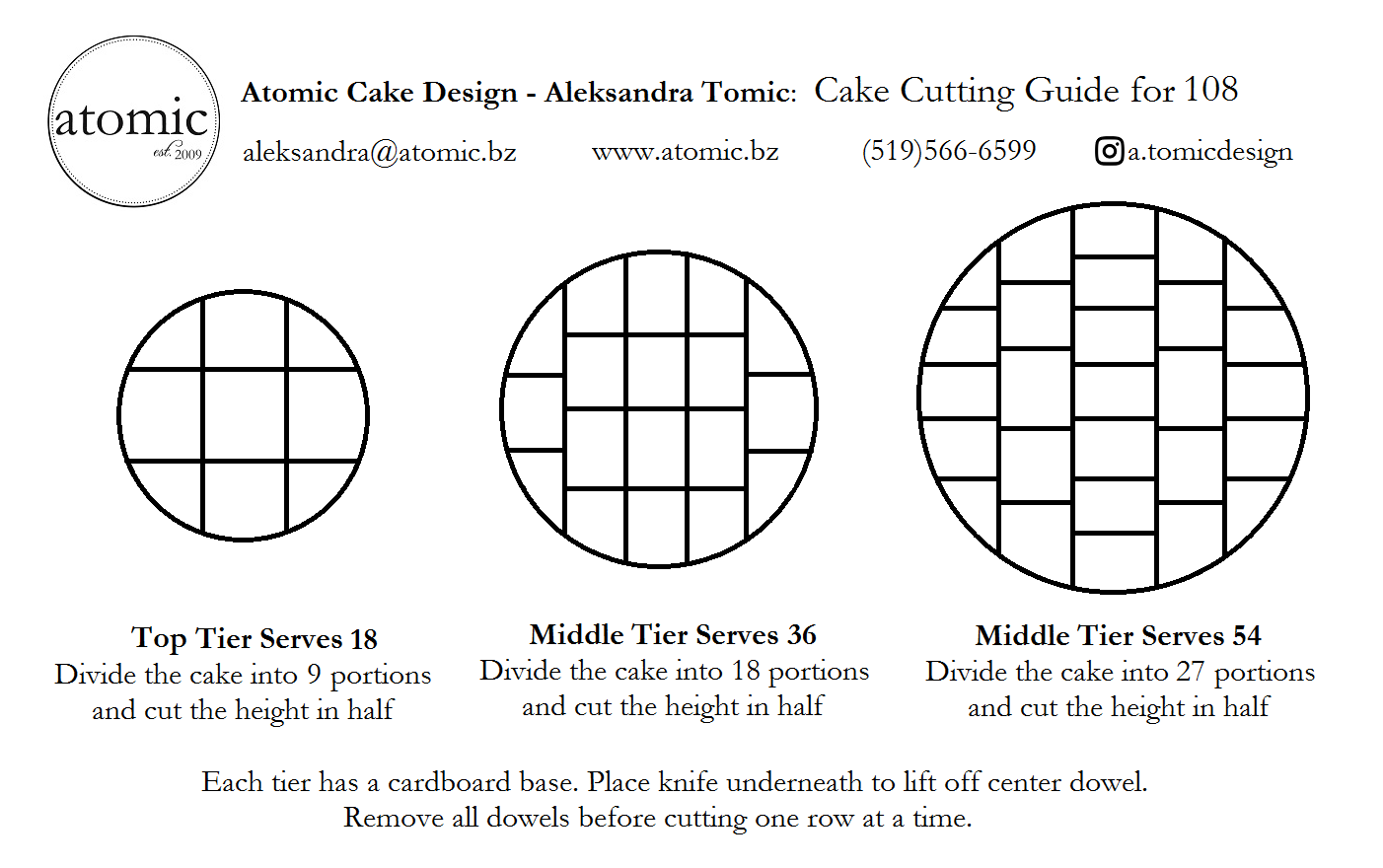 © Copyright Atomic Design